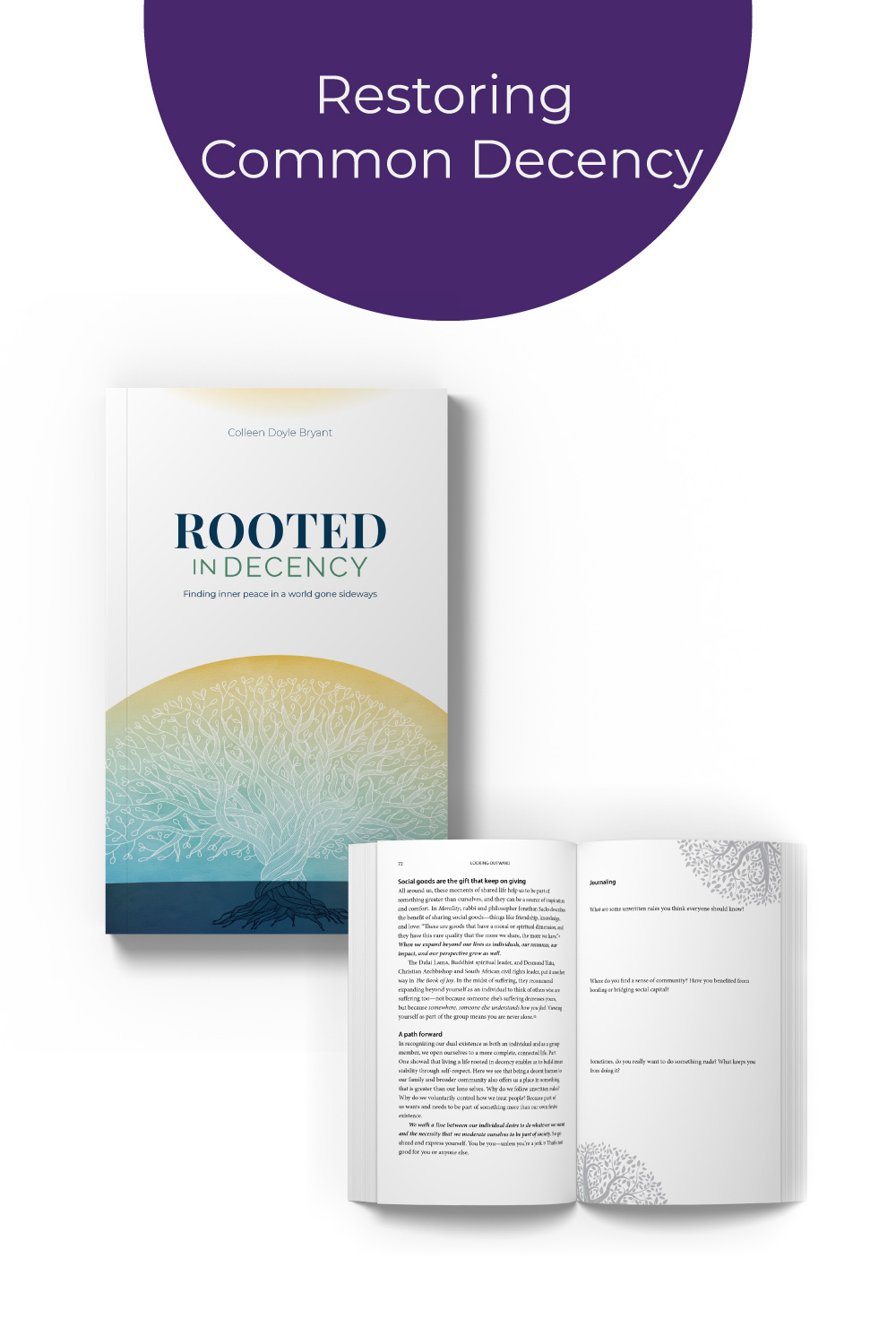 Rooted in Decency
Finding inner peace in a world gone sideways
What happened to common decency and how do we get back to a place of more cooperation and kindness? It's not hard to look around and find examples of bad behavior in society today while the culture of divisiveness can make us wonder, do we even share common values anymore?

Rooted in Decency looks at the reasons behind why some people are behaving badly, why that's so unsettling to all of us, and then lays a path to reestablishing the common values that encourage cooperation and trust in society. Drawing on research from happiness scientists to neuroscientists, and from Aristotle to the Dalai Lama, Rooted in Decency reveals intriguing reasons behind the state of society today. In the end, the book provides actionable steps we can take starting now, to recreate a culture that rooted in Decency.
Find more at RootedinDecency.com
Explore the Table of Contents, read sample chapters, and find free resources like journaling pages and book club guides at RootedInDecency.com.
Rooted in Decency Book
Print and Ebook Available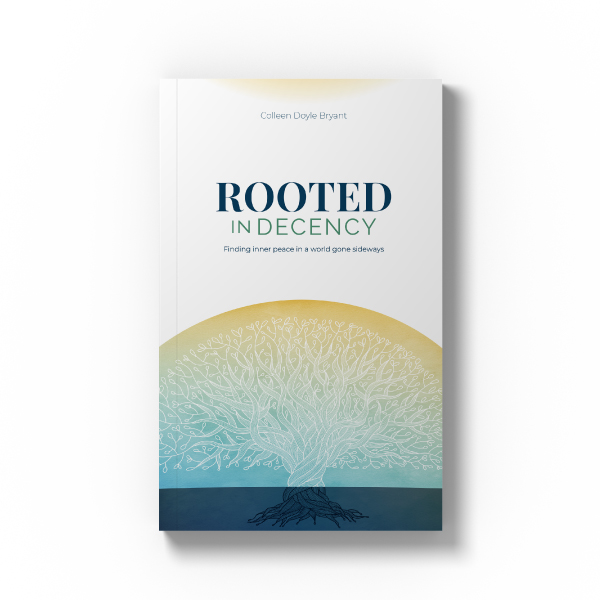 Details
ISBN Print: 978-0-9849056-6-9
ISBN ebook: 978-0-9849056-7-6
Pages: 338
Published: Available for pre-order. Launches Oct 4, 2022
About the Author
Learn more at ColleenDoyleBryant.com